Who here has played Grand Theft Auto 5 Online on Xbox One lately? Considering that I have already played through the storyline mode on the Xbox 360 version of GTA 5 I have decided to try and focus a bit more of my time in the online version of the Los Santos area. My character is officially at level 14 as of today and will likely level up again in the near future as well.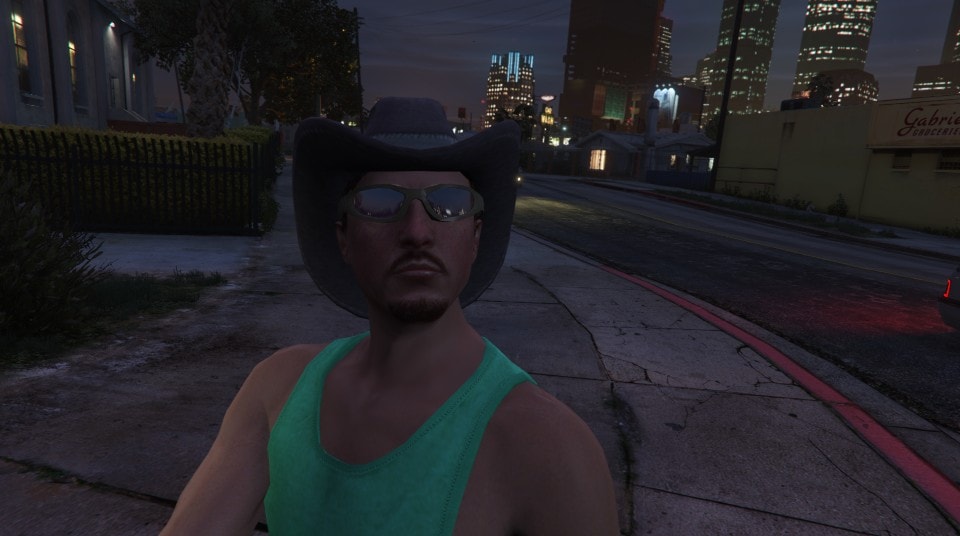 Here is a picture of my GTA Online character. I named him Uncle Steve (was trying to be creative with names)
Anyways, while playing through the online mode, I have noticed that the streets Los Santo has been rather empty lately (besides npc characters). At onetime, GTA Online has been quite lively with lots of people online, doing missions together, organizing races, doing pvp matches, etc. Now days, it seems to look more like a ghost town. There are npc characters you can interact with and some missions can be doable even on single player (though some missions can be considerably more difficult to do when playing alone as opposed to teaming up with people), though the online mode is definitely funner to do when other people are online too. By the way, some missions and mini games are unplayable or nearly impossible to complete on single player mode (especially ones requiring 2 or more players). I remember doing this one drug deal mission gone wrong mission where you had to go to a drug deal, though the people you had to meet turn hostile and you have to steal the drugs and destroy their vans (can't remember the name of the mission right off), but that missions was nearly impossible to do in single player (even on easy mode). Not only do you have to take on an army of gang members but you also have to destroy vans too in that mission which pretty much suicide when one attempts the mission alone.
By the way, I am disappointed and suprised to see the empty map in GTA Online, especially now they are advertising the new GTA online heist missions that people can do on GTA online now. Obviously you can't do a heist mission if there is nobody to team up with. I hope Rockstar will fix those issues with GTA online, otherwise GTA 5 Online could very well be dead (much like how it was on GTA 4 was when GTA 5 came out) and you might be better off just sticking to the single player mode. I don't have any pictures of the empty map yet, but if I see an empty map again, I will share it to show what I mean.
Is anyone else having these issues with GTA Online? By the way, I am not sure if this is issue is just affecting the Xbox One version or if it is affecting PS4 as well, but if you play GTA online you just might find yourself in a ghost town for now.